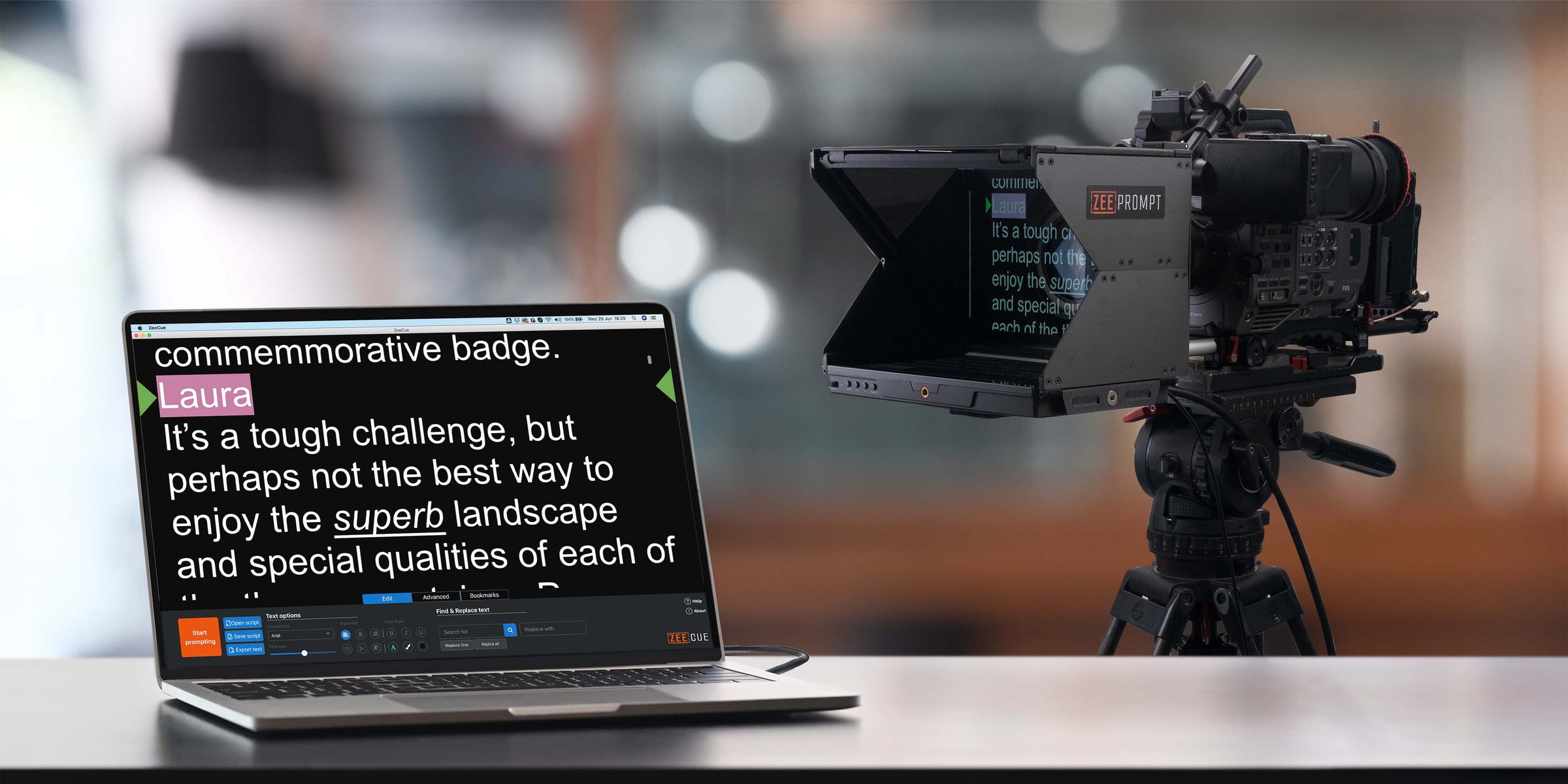 ZEECUE for mac & PC
Prompting made easy
Simple but powerful professional teleprompting application that anyone can use.
ZeeCue is a modern, professional teleprompter application for PC and Mac. It is designed for use with our ZeePrompt teleprompter hardware and can be operated from a laptop by any off-camera personnel, leaving the talent to concentrate on delivering their presentation to camera.
This is a full-version with a 7-day trial period.
Your licence key is shipped with the purchase of our ZeePrompt teleprompter. If you don't own the ZeePrompt, licence keys can be purchased from us 79GBP / 90EUR / 96USD. Contact us to purchase.
Note: You must be online when entering the licence key.
V1.0 Minimum System Requirements:
Windows 10 or macOS 10.14 (Mojave)
HDMI output port.
Windows users: You may get a security warning during installation. Choose the option to 'Run Anyway' (you can verify the publisher is PRIMELIGHT FILMS LIMITED).
Clean, modern user interface.
How it works
ZeeCue works by duplicating the operator's laptop screen on the teleprompter monitor screen, which is connected via an HDMI cable. Both the operator and talent view identical screens, which makes on-the-fly edits quick and easy. The ZeePrompt has a built-in text reverse feature. This foolproof method eliminates complicated screen setups on your laptop.